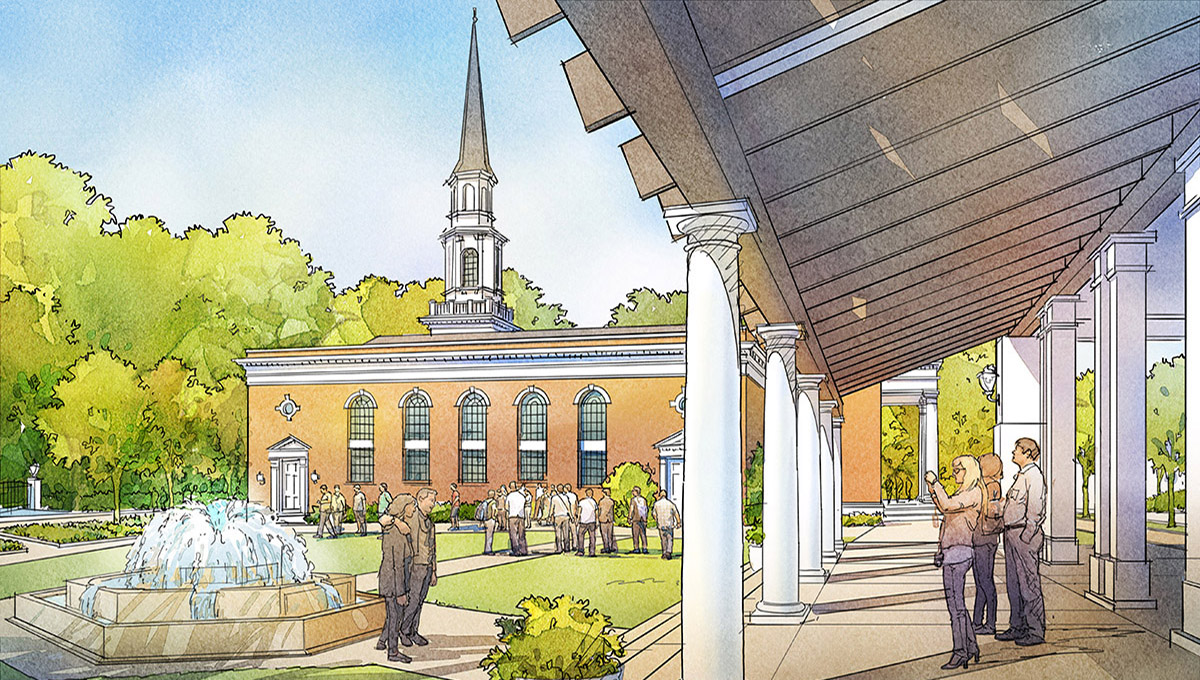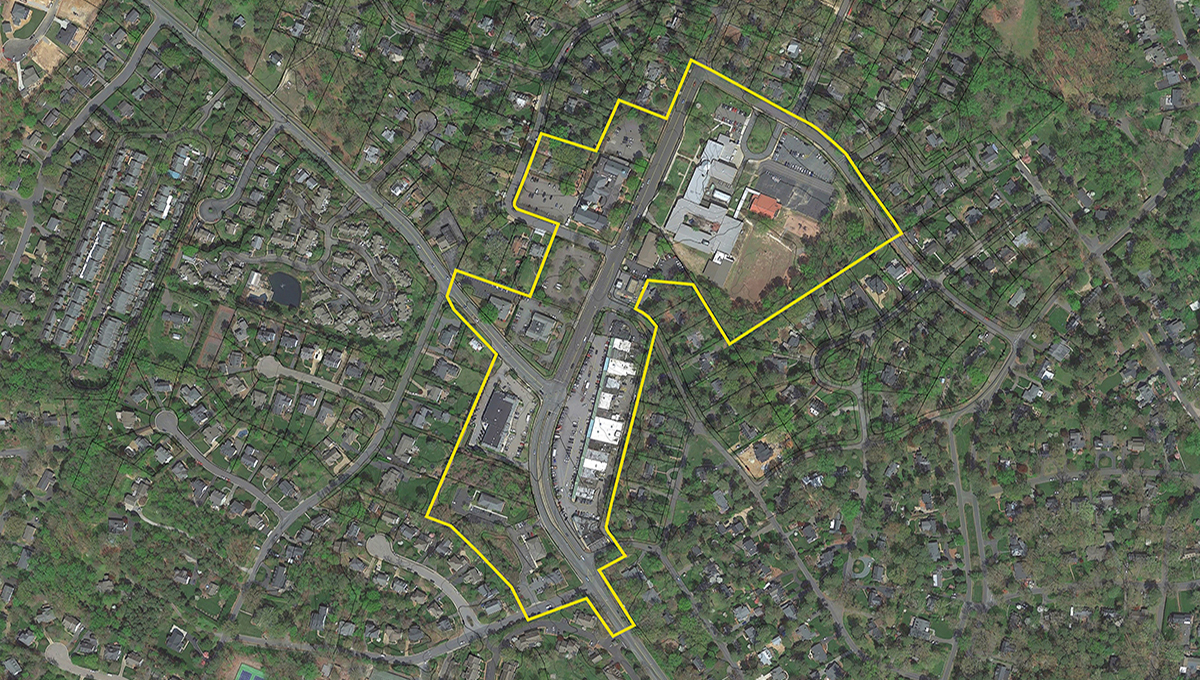 Tuckahoe Neighborhood Center Master Plan
The Tuckahoe Neighborhood Center Master Plan is a proposed series of phased improvements to the Tuckahoe neighborhood center near Richmond, Virginia. The client is Third Church, located on Forest Avenue which serves as the main street in the neighborhood. The Tuckahoe neighborhood is largely suburban in nature. The program addresses the neighborhood as a whole, the church property, thoroughfares, an elementary school and local commercial properties. The charrette was an all-inclusive event, led by MWA and included Judson University students, church members and leaders, county officials, neighbors, local business owners and other architects.

The master plan includes the addition of more green space, a neighborhood square, a traffic circle, an addition to the church, narrower streets with street trees, improved parking lot circulation at the school, and more beautiful buildings for the neighborhood businesses.

The charrette team worked in a three-phase approach, proposing 1-, 5-, and 25-year plans for the process. Short term proposals included restriping parking lots to reclaim space for a green and outdoor seating, adding parallel parking on streets, and building a community garden in front of the church. Long term proposals included fully furnishing the town green, pulling buildings up to the street, repairing the broken sidewalk network, and creating a green next door to the church property.