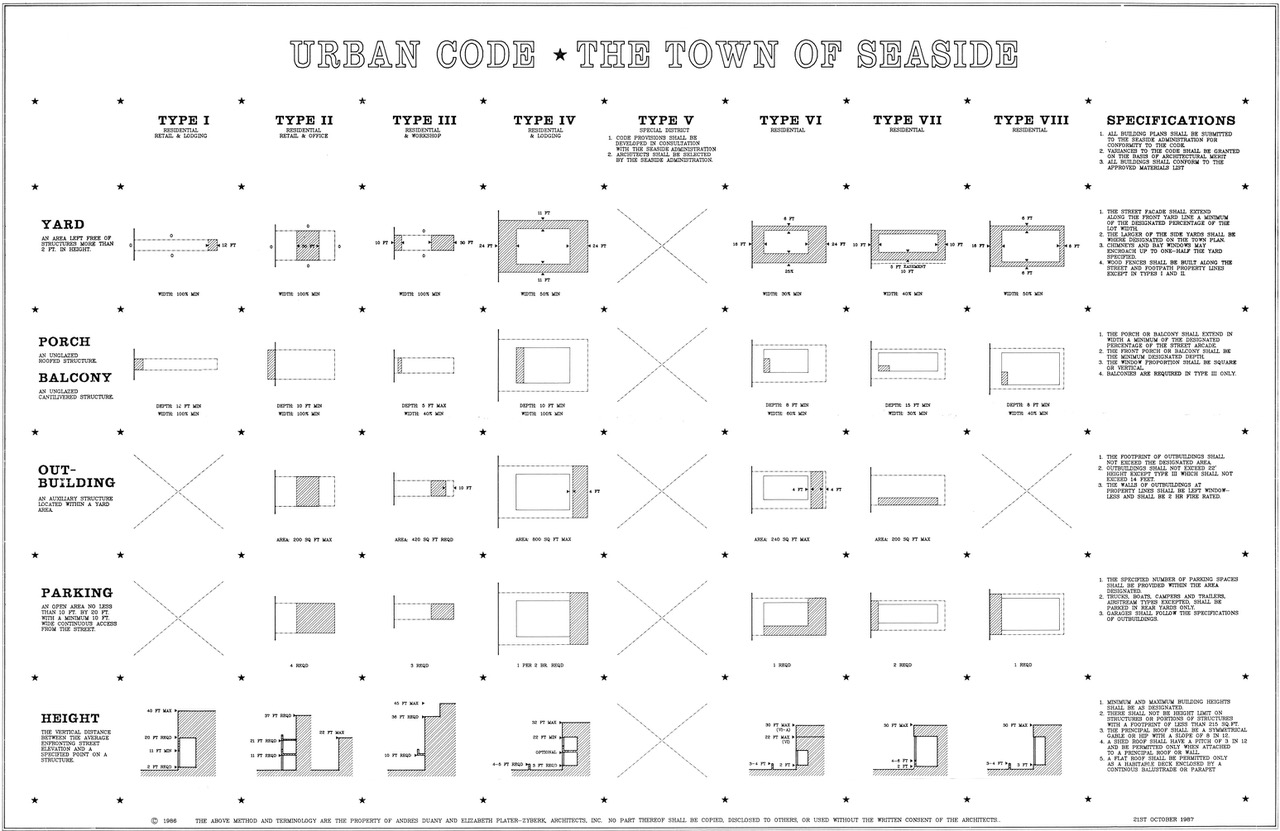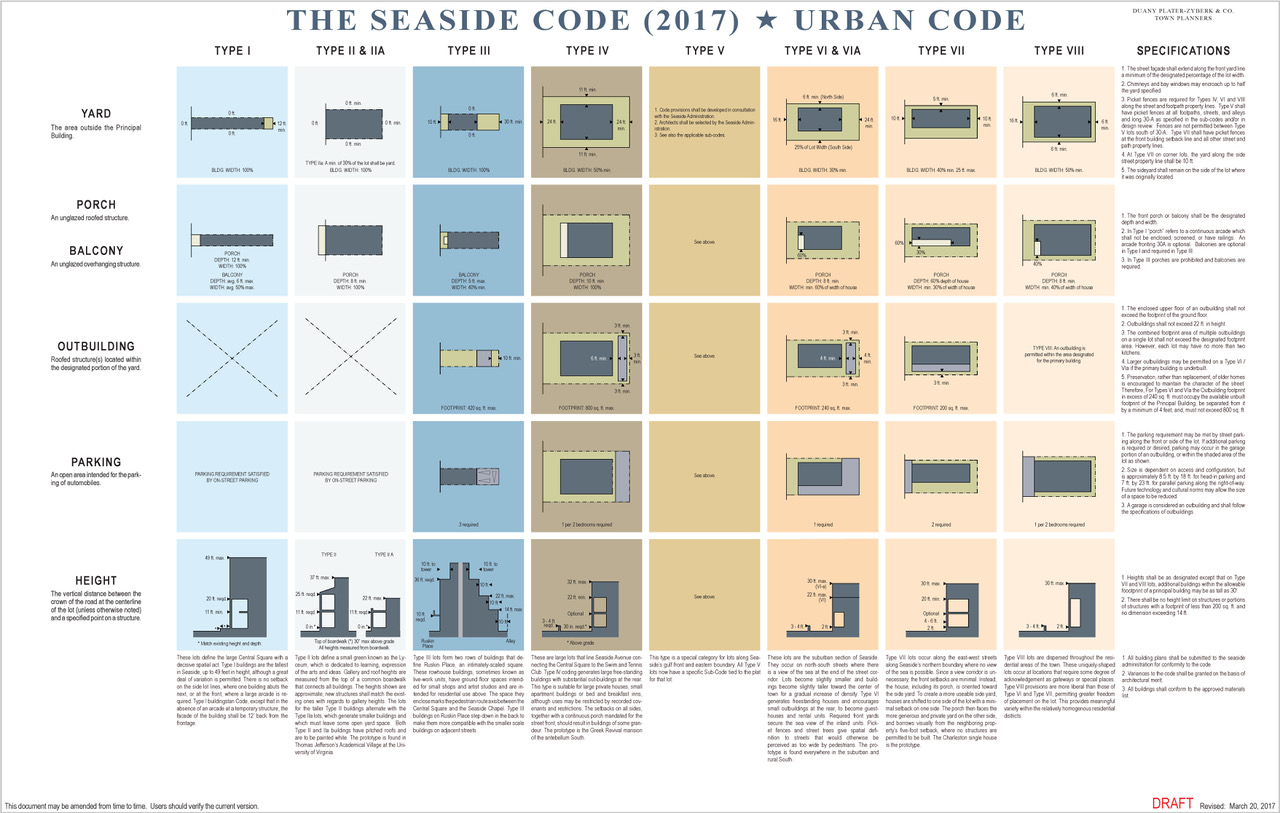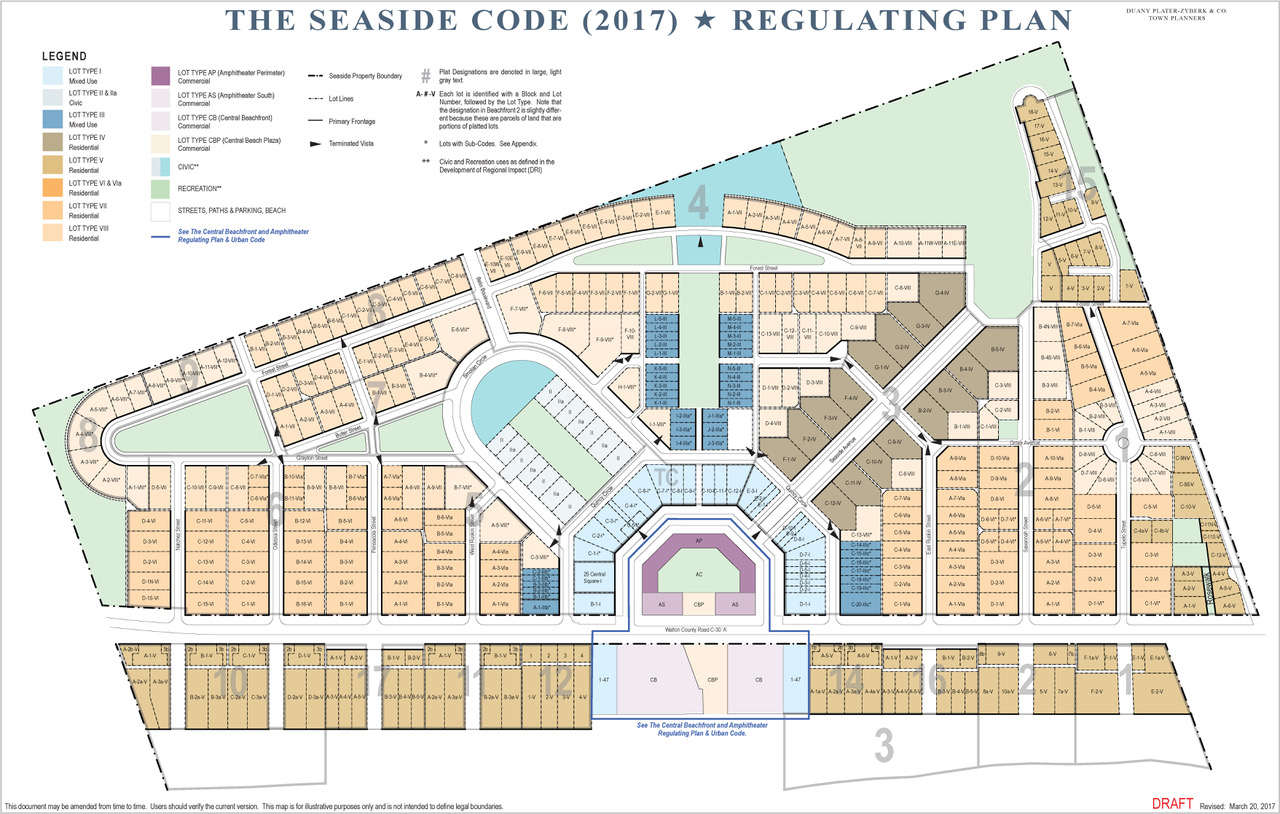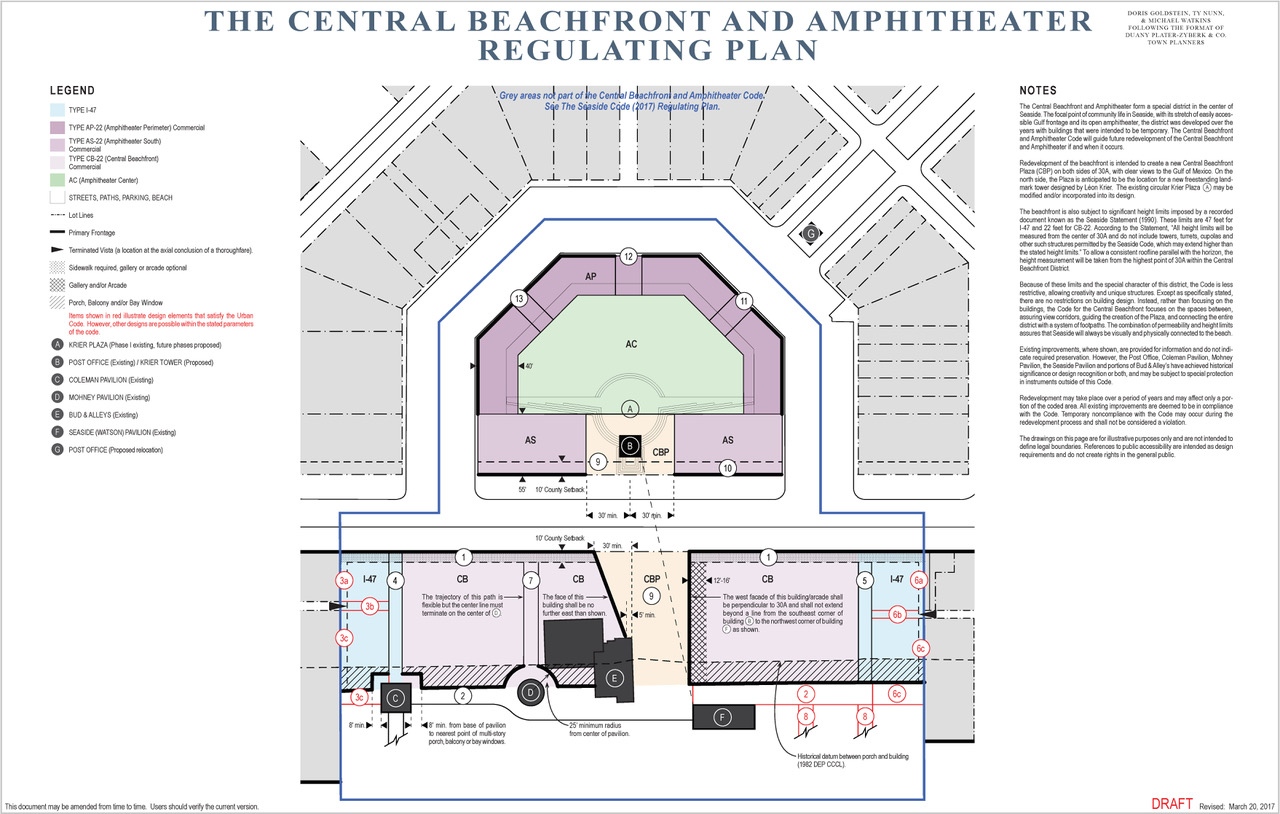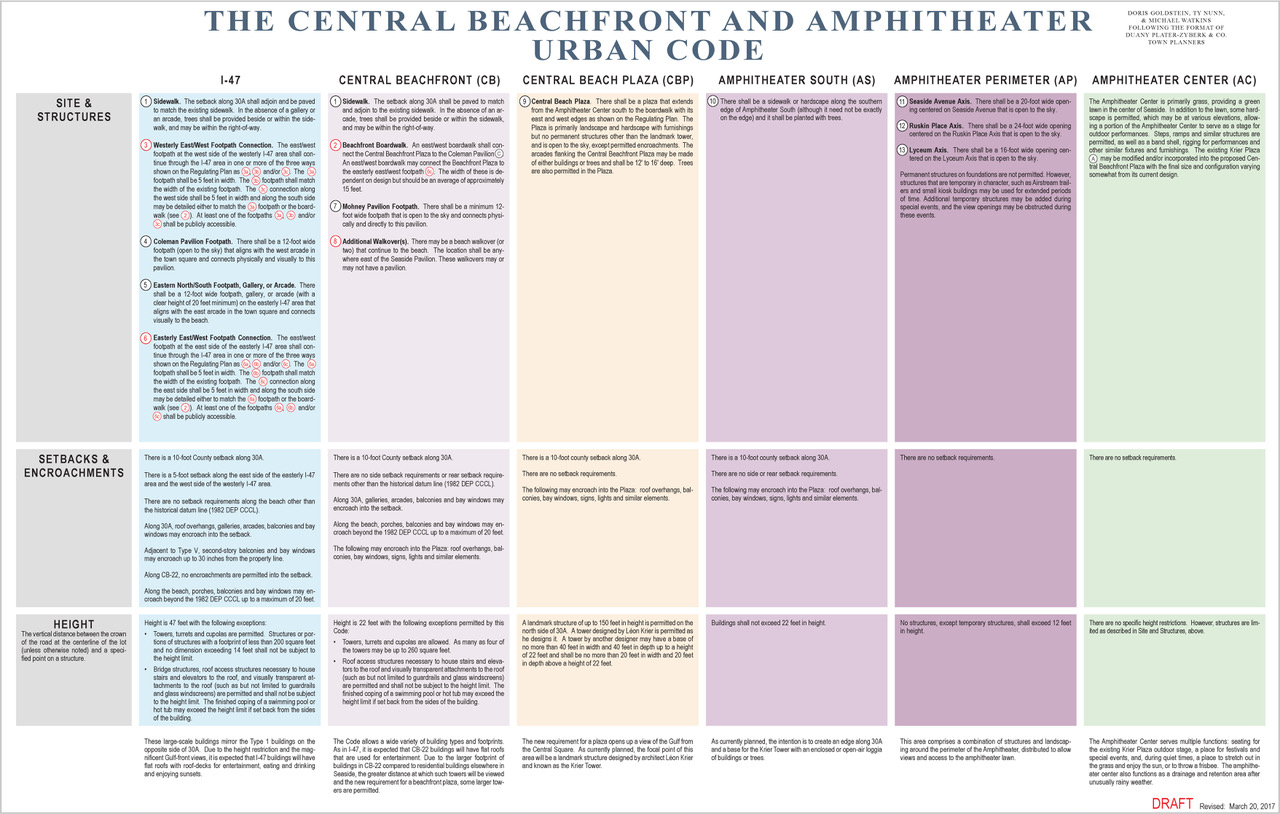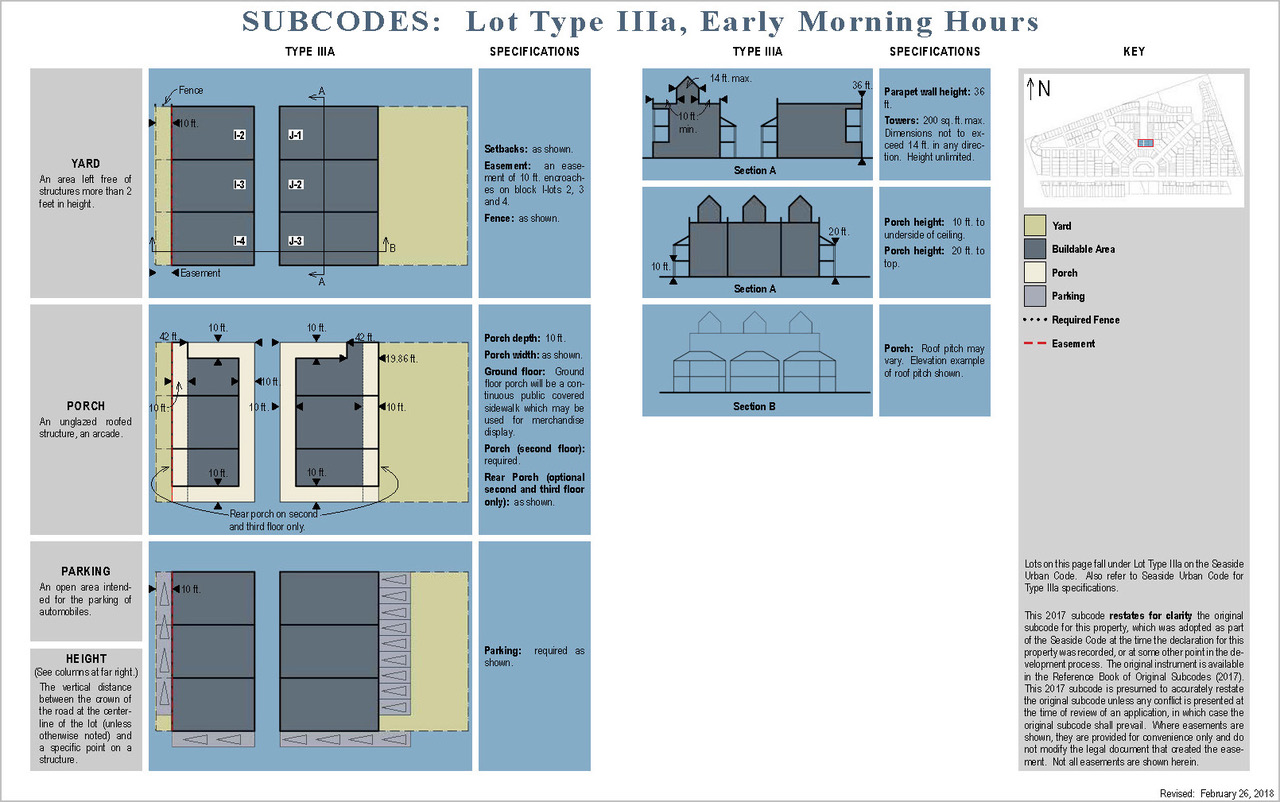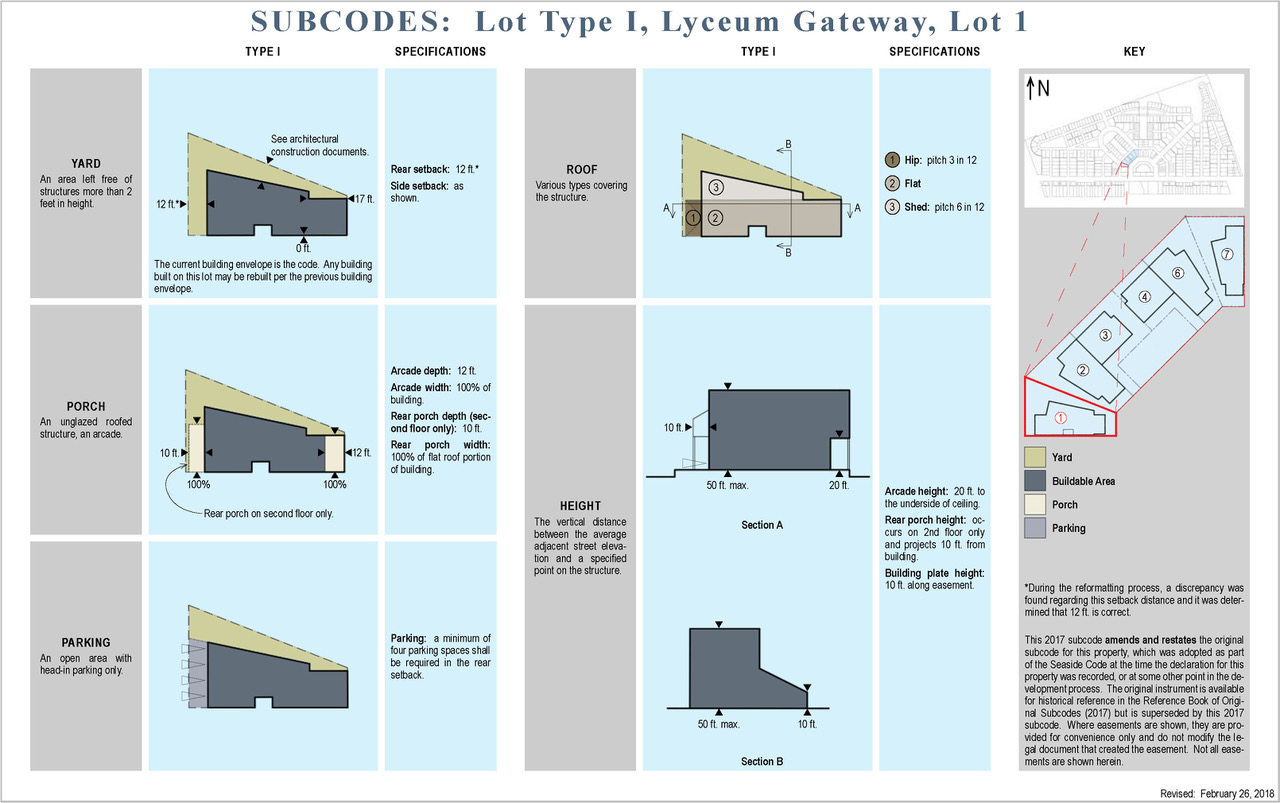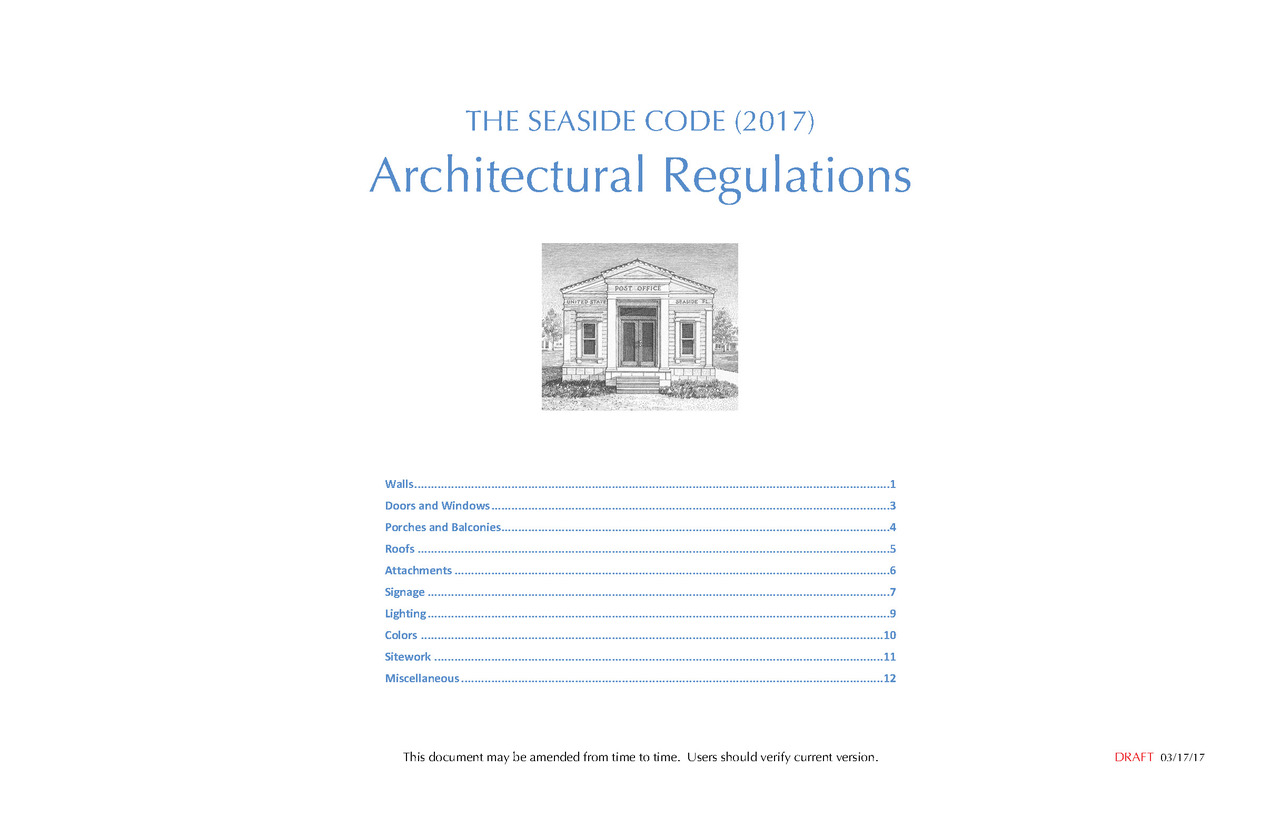 Seaside, Florida Code Update
Seaside, Fla. is the 80-acre Gulf Coast icon of the New Urbanism. The town was founded by Robert and Daryl Davis and designed by Andres Duany and Elizabeth Plater-Zyberk. DPZ's original Urban Code for Seaside fit on one 18" x 24" sheet and defined the building morphology for the community's eight building types. Seaside's Architectural Standards were loosely developed over time with successive Town Architects adding to the requirements during the early years of construction.
Seaside was built in a deliberately "weak code, strong Town Architect" climate. As Robert and Daryl anticipate shifting the design review responsibilities to the residents of the nearly complete town, they wanted to shift to a "strong code, weak Town Architect" model and decided it was time to refine the Code. Because of Watkins' familiarity with both Seaside and DPZ, as well as his track record as Town Architect in numerous other communities, Duany recommended to Davis that he engage Watkins to collaborate with Seaside's Town Architect (Ty Nunn), Davis' attorney, (Doris Goldstein) and DPZ on the effort.
DPZ and Goldstein led the charge on the Urban Code with Watkins and Nunn spearheading the considerable refinement of the Architectural Standards. Watkins and Nunn made many recommendations for tightening up the architectural code, which were further improved through a series of iterations between the two with Goldstein and Davis. As a result, the revised architectural standards closed many loopholes that were previously caught during design review as well as those that were overlooked.
Watkins uncovered a jumble of "negotiated design requirements" for various lots that had accumulated like barnacles on the original code over its 30 years of use. They now had to be incorporated into the revised Code. In addition, many sub-codes, often hand-drawn by Seaside's various town architects, were reformatted and clarified to join the Urban Code and Architectural Standards as a part of the revised Seaside Code.
The Seaside Code will continue to reflect and encourage local construction traditions, while allowing sufficient design freedom that the place will retain its beloved "funky" charm.
The updated code is undergoing a period of review before it is implemented.